National day celebration in Borås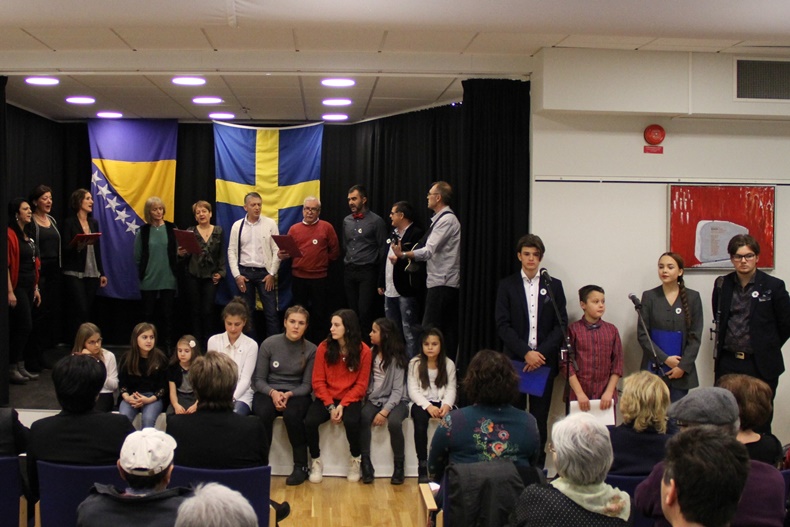 At the invitation of the Union of BiH Association in Sweden Ambassador Vesna Ćužić participated at the National Day celebration in Borås on November 21, 2015.
The host of the celebration was the Association "Bosna" from Boras.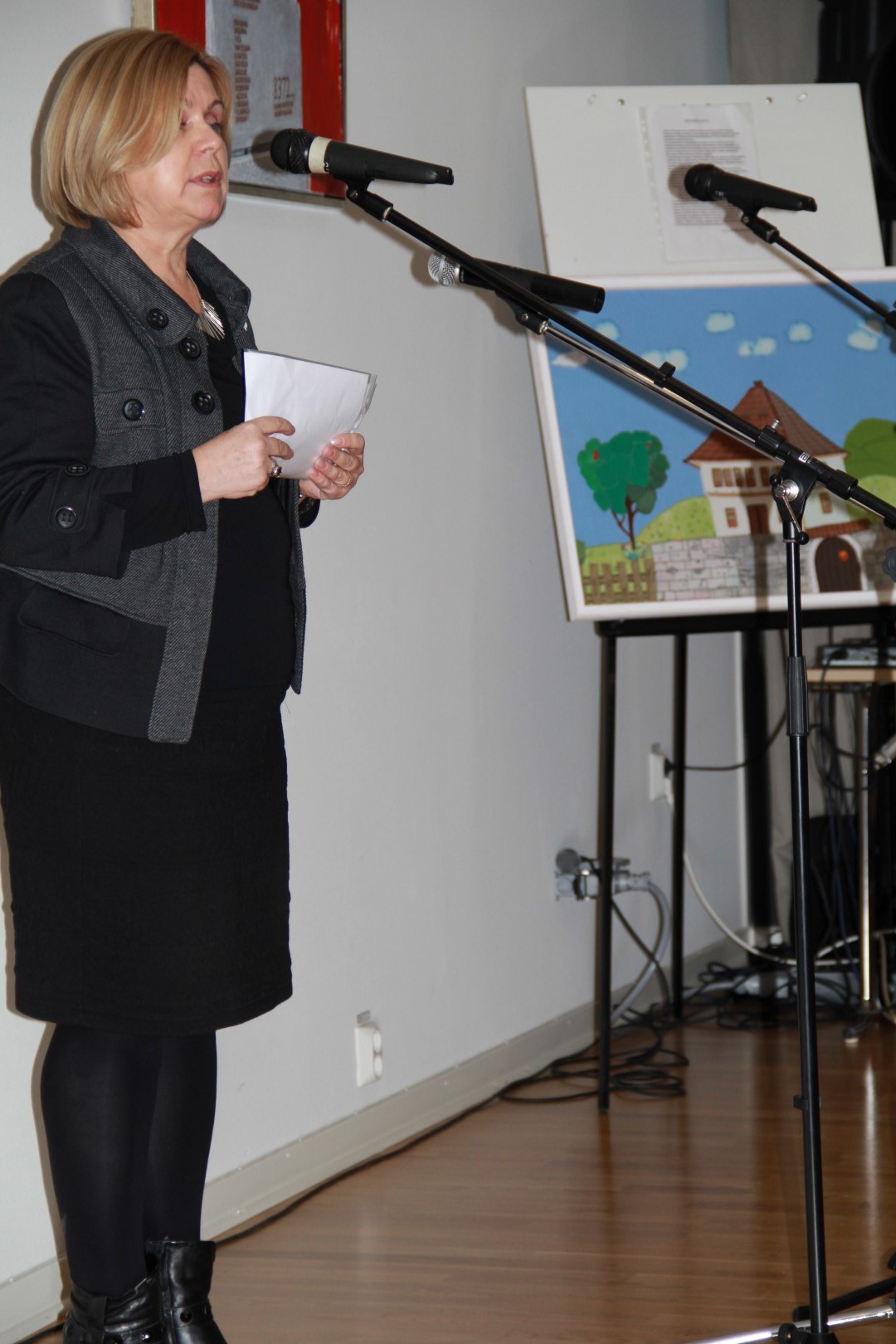 The official part of the program began with a workshop, "Put the memory flower on a joint panel and remember the victims of the war. The first flower was placed by the ambassador Ćužić  followed by the President of the Union of BiH Association in Sweden Azra Jelačić.
The attending guests were greeted by Azra Jelačić who after listening to hymns, asked to give a tribute to the victims of the terrorist attack in Paris by a minute of silence.
Ambassador Ćužić   commended the work of the Union of BiH associations in Sweden and thanked for the invitation to this event. She stressed that this holiday is celebrated in the Federation, but not in the Republic of Srpska but that the historical significance of this date  to Bosnia and Herzegovina is unquestionable.
Ulf Olsson, Chairman of the Municipal Assembly of Borås, emphasized the importance of the arrival of the citizens of Bosnia and Herzegovina in the city with the words "your visit began a revival in this city."
The choir "Spring" and the choir of juniors of the association "Bosnia" from Borås and reciters of the Association "Bosnia and Hercegovina" from Gislaved participated in the cultural part of the programme.
Prof. Dr. Besim Spahic and Prof.Dr. Emir Henić, lecturer at the University of Lund, who himself  as the war refugee  came to Sweden, gave speeches on Bosnia and Herzegovina today and experience of being refugee respectively.