Reis-ul-Ulema Husein ef. Kavazovic visited Embassy
October 23,2015.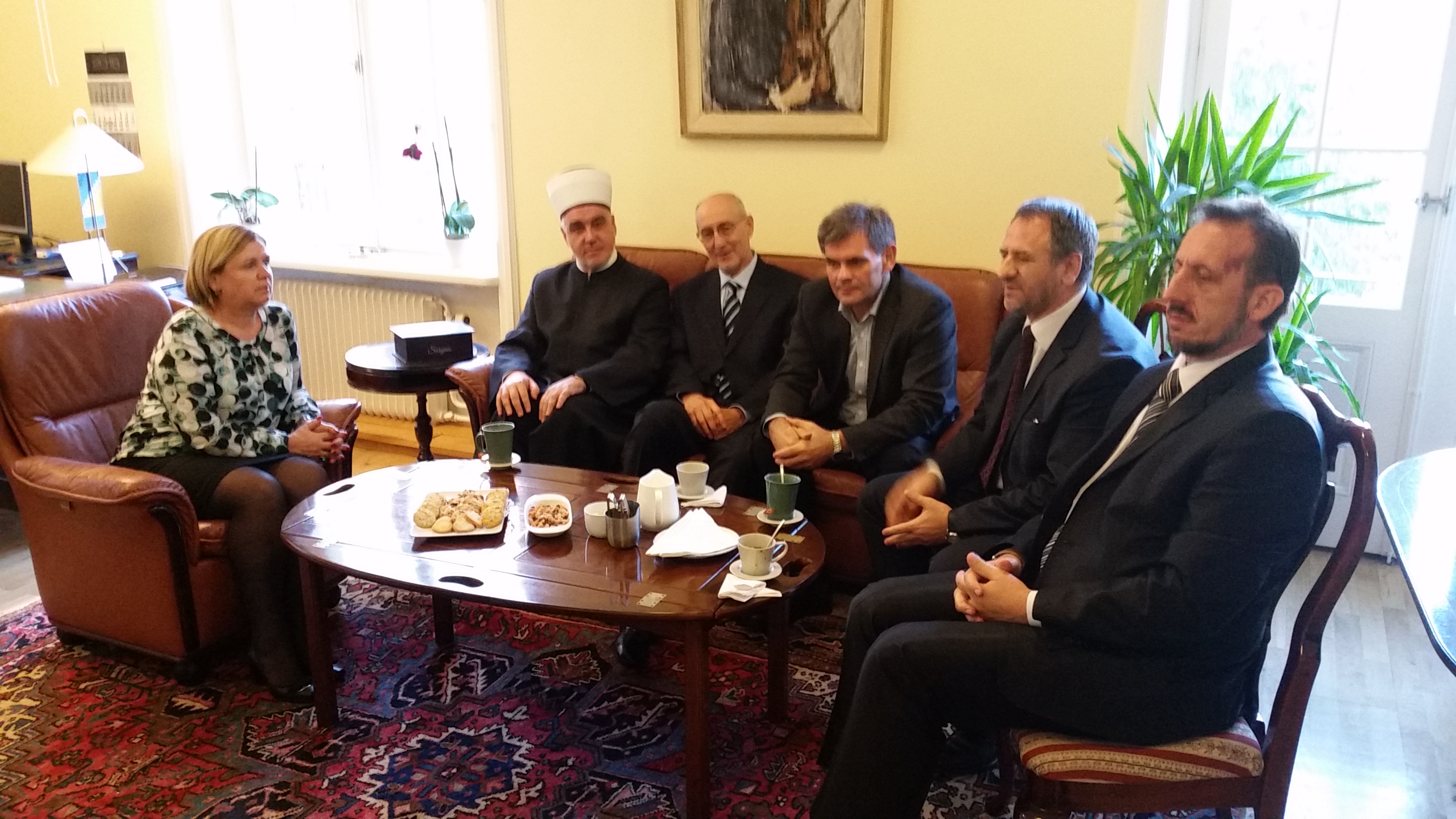 Ambassador Ćužić i received the delegation of the Islamic Community in Bosnia and Herzegovina led by Reisu-l-Ulema Husein ef. Kavazović .
Reisu- l-Ulema  thanked the Ambassadors for the reception and presented the Islamic Community of Bosnians in Sweden. It is the largest community of BiH diaspora in Sweden and exceptionally well integrated into Swedish society. But with the desire for constant contact with Bosnia and Herzegovina in which BiH Embassy in Stockholm has a significant role.
The topic of discussion was the teaching of the Bosnian language, and re-gathering representatives of the diaspora associations of all three constituent peoples of Bosnia and Herzegovina with the aim of mutual cooperation to strengthen commercial and cultural relations between Sweden and Bosnia and Herzegovina.