Seminar – Bosnia and Herzegovina today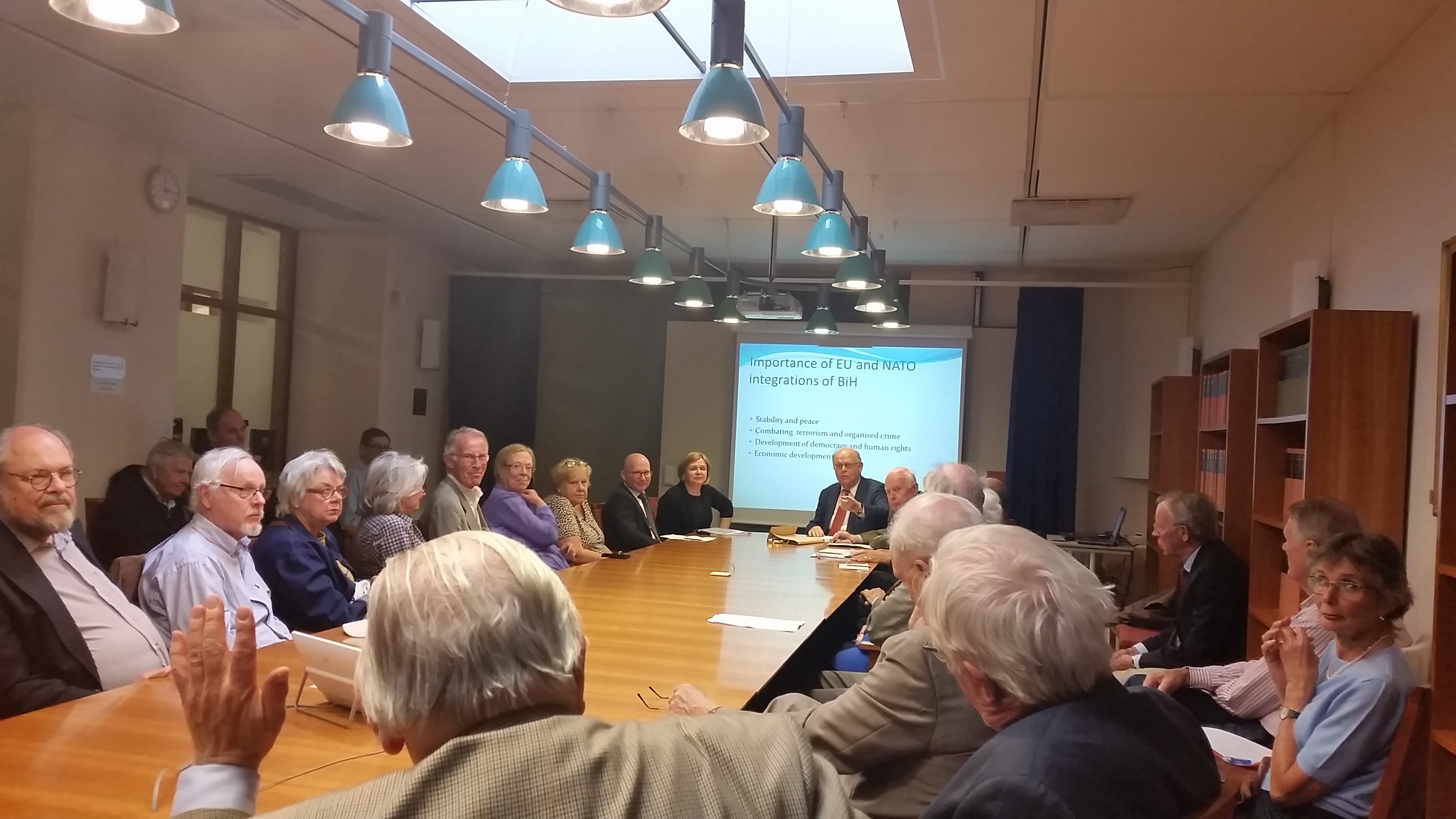 Ambassador Vesna Ćužić on the invitation of the Association of retired members of the Ministry of Foreign Affairs of the Kingdom of Sweden took part in the seminar "Bosnia and Herzegovina today"
The seminar was held at the Ministry of Foreign Affairs of Sweden on May 18 ,2016. Along with the ambassadors Ćužić the speakers at the seminar were Swedish diplomats who themselves spent some time in Bosnia and Herzegovina on various important functions:
Ph. D.. Hans Danelius, a retired ambassador and former member of the Constitutional Court of Bosnia and Herzegovina; prof. Per Berglin, currently a professor at the University of Umea and advisor for legal affairs at the Ministry of Foreign Affairs of Sweden, former Adviser for the rule of law in the office of the High Representative in Bosnia and Herzegovina; Michael Sahlin, Ambassador retired, former EU Special Representative in Macedonia.
Ambassador Ćužić spoke about the current political and economic situation in Bosnia and Herzegovina with a special focus on the process of EU and NATO integration and its importance for Bosnia and Herzegovina. The Ambassador spoke about the submission of the application for BiH's membership in the EU, on February 15, 2016, and emphasized the support of public opinion in the whole of Bosnia and Herzegovina to the EU integration process.
She stressed that all levels of government in Bosnia and Herzegovina are committed to the continued implementation of measures from the Reform Agenda and the establishment of an effective Mechanism of Coordination and continuation of negotiations on adaptation of the Stabilization and Association Agreement. She stressed that a renewed EU approach towards Bosnia and Herzegovina contributed to focus attention on socio-economic reforms.
The seminar was attended by about forty members of the Association who have shown great interest and addressed a lot of questions to the ambassadors.
The seminar was closed by a promotional film about the tourism potentials of Bosnia and Herzegovina and Ambassador Ćužić's invitation extended to all the participants to come and enjoy the natural beauties of  Bosnia and Herzegovina.