The reception at the Embassy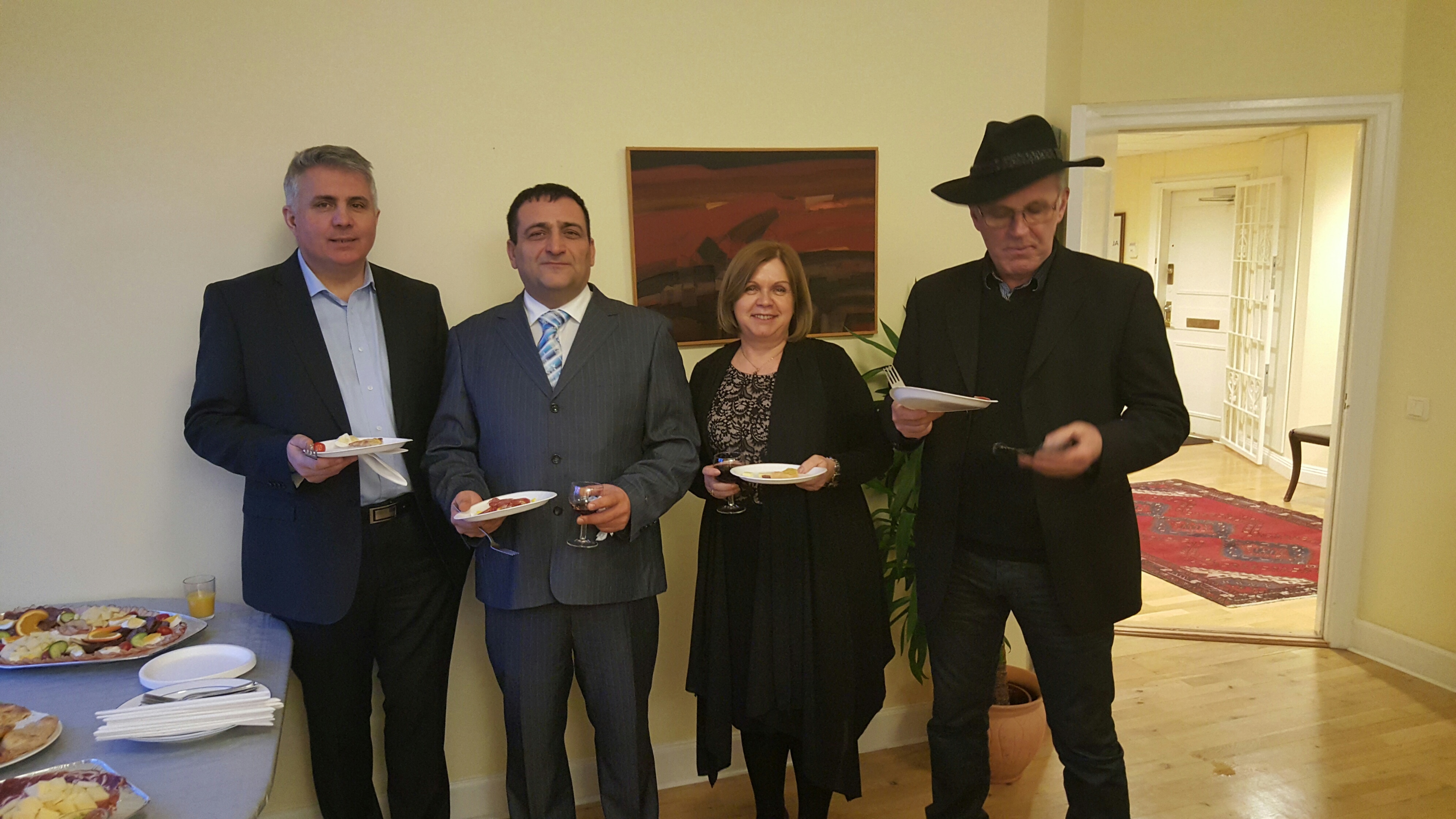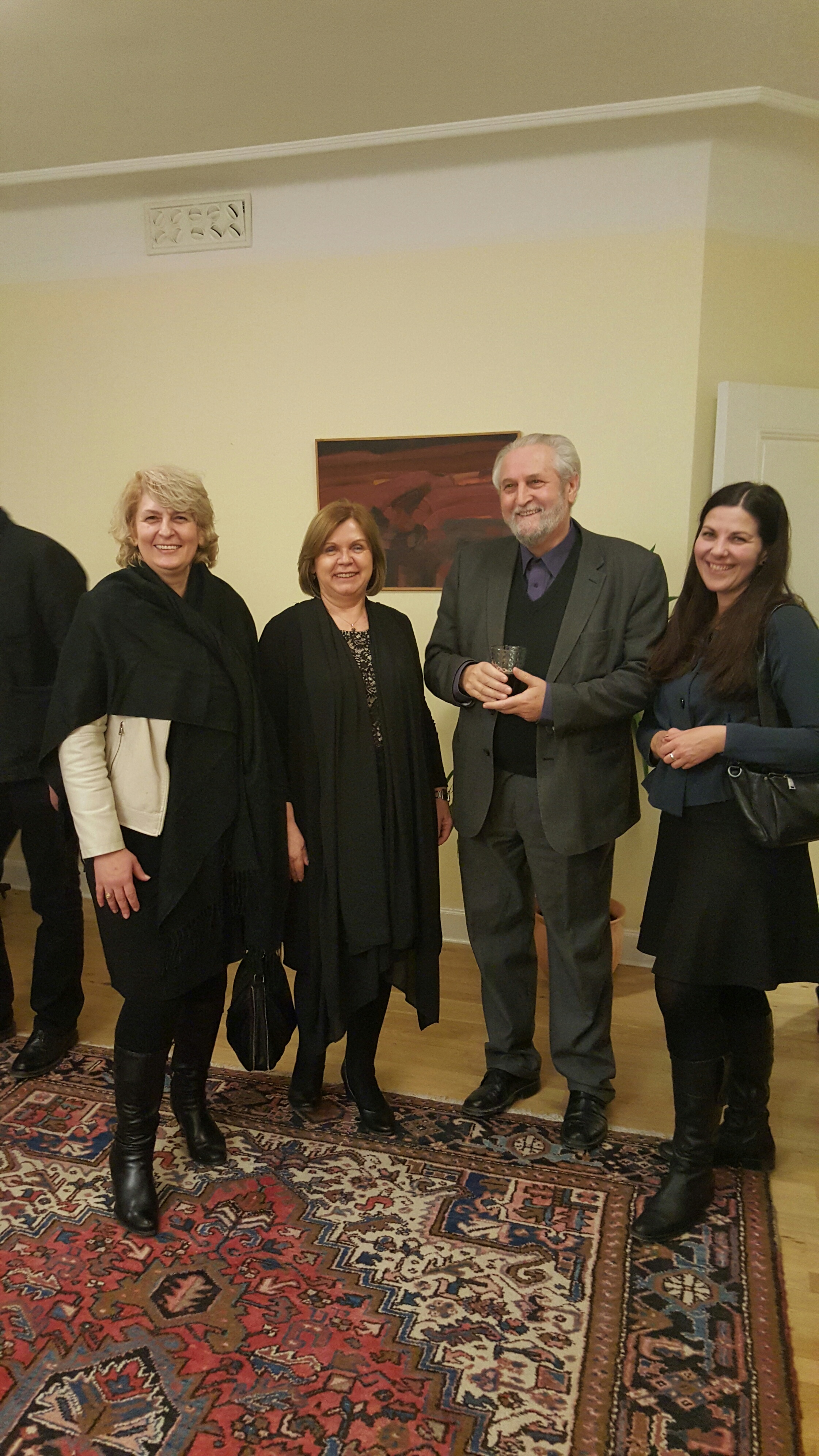 Ambassador of Bosnia and Herzegovina with residence in Stockholm Vesna Ćužić organized reception on the occasion of presenting the credentials to the Kingdom of Sweden (Sept. 23, 2015.), to the Republic of Estonia (Dec. 08, 2015.) and to the Republic of Finland (Jan. 19, 2016.). The reception took place at the premises of the Embassy on January 23, 2016.
The reception was attended by the representatives of citizens' associations and representatives of religious communities that gather citizens of Bosnia and Herzegovina in Sweden, and representatives of state institutions and non-governmental sectors of the Kingdom of Sweden.
Addressing the guests H.E. Ambassador Ćužić said:
"I have decided to organize this modest reception to thank all of you who gave me a big friendly support and expressed readiness for cooperation at the beginning of my mandate as the ambassador of Bosnia and Herzegovina in Sweden, Finland and Estonia, based in Stockholm.
All of us gathered here are in some way connected with Bosnia and Herzegovina – by our origin, profession or service. So I want to take this opportunity to invite you to further cooperation on the positive promotion of Bosnia and Herzegovina here in Sweden, which is in the interest of all three constituent peoples and all citizens of Bosnia and Herzegovina whether they live here or in BiH.
Through all the meetings that I had with the representatives of the Swedish authorities very good integration of our citizens in the Swedish society and success in various fields of activity from  enterprise to science have been always underlined. On the other hand, we have a friendly attitude of the Kingdom of Sweden that gives not only verbal but also very concrete help to development projects in Bosnia and Herzegovina and support to its EU integration.
As the Ambassador I would like to help BiH citizens to renew and strengthen the old and create new links with the country of origin and contribute to further increasing and developing of bilateral relations at all levels with Sweden. "